The island nation is the first to use more electricity on mining cryptocurriencies than on its households – thanks in part to its magma-fuelled power plants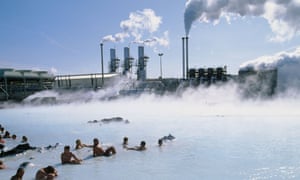 Bitcoin's price may be down more than 50% from its highs in December, but no one has told Iceland, where the cryptocurrency and its offspring are reshaping the economy.
According to Johann Snorri Sigurbergsson, an employee of the energy company HS Orka, Icelandic cryptocurrency "mining" is likely to double its energy consumption to about 100 megawatts this year. That is more than households use in the nation of 340,000 people, according to the national energy authority.
Mining is the name for the decentralised process that underpins the integrity of most cryptocurrencies. Effectively, a bunch of computers engage in a race to burn through the most electricity possible and, every 10 minutes, one…
Article Source